Products
Burgers
Double Cheeseburger
Weight: 7.8 oz. | UPC: 891039000044
Cheeseburger
Weight: 5.0 oz. | UPC: 891039000020
Franks
Polish Sausage
Weight: 4.6 oz. | UPC: 891039000068
Spicy Italian Sausage with Peppers
Weight: 6.1 oz. | UPC: 891039000877
Bratwurst with Sauerkraut
Weight: 6.2 oz. | UPC: 891039000099
Chili Dog
Weight: 5.1 oz. | UPC: 891039000006
Chicken
Enchilada Chicken
Weight: 7.7 oz. | UPC: 891039000181
Chicken Cordon Bleu
Weight: 6.7 oz. | UPC: 891039000112
Breaded Chicken Parmesan
Weight: 6.7 oz. | UPC: 891039000105
Deli Sandwiches
Turkey & Cheddar Deli on Marble
Weight: 6.7 oz. | UPC: 891039000679
Turkey & Swiss Deli on Marble
Weight: 6.7 oz. | UPC: 891039000655
Roast Beef & Cheddar Deli on Marble
Weight: 6.7 oz. | UPC: 891039000730
Roast Beef & Swiss Deli on Marble
Weight: 6.7 oz. | UPC: 891039000709
Ham & Cheddar Deli on Marble
Weight: 6.7 oz. | UPC: 891039000600
Ham & Swiss Deli on Marble
Weight: 6.7 oz. | UPC: 891039000587
Turkey & Cheddar Deli on Wheat Berry
Weight: 6.8 oz. | UPC: 891039000662
Turkey & Swiss Deli on Wheat Berry
Weight: 6.8 oz. | UPC: 891039000648
Roast Beef & Cheddar Deli on Wheat Berry
Weight: 6.8 oz. | UPC: 891039000723
Roast Beef & Swiss Deli on Wheat Berry
Weight: 6.8 oz | UPC: 891039000693
Ham & Cheddar Deli on Wheat Berry
Weight: 6.8 oz. | UPC: 891039000594
Ham & Swiss Deli on Wheat Berry
Weight: 6.8 oz. | UPC: 891039000556
Specialty Sandwiches
Turkey & Cheddar Sub
Weight: 5.0 oz. | UPC: 891039000310
Club Deluxe
Weight: 8.3 oz. | UPC: 891039000754
Ham, Turkey, Roast Beef, Cheddar, & Swiss on Thick Wheat Berry
New York Deli
Weight: 8.2 oz. | UPC: 891039000761
Ham, Pastrami, & Swiss on Thick Marble
Reuben
Weight: 8.2 oz. | UPC: 891039000778
Corned Beef, Sauerkraut, & Swiss on Thick Marble
Ham, Turkey, & Cheddar on Marble
Weight: 6.7 oz. | UPC: 891039000402
Ham, Turkey, & Cheddar on Croissant
Weight: 5.8 oz. | UPC: 891039000846
Turkey & Provolone on a Ciabatta Roll
Weight: 6.3 oz. | UPC: 891039000839
Pastrami & Swiss on a Poppy Onion Bun
Weight: 5.1 oz. | UPC: 891039000822
The Works
Weight: 6.2 oz. | UPC: 891039000815
Ham, Turkey, Roast Beef, Salami, & American Cheese on a Poppy Onion Bun
Chuckwagon
Weight: 5.6 oz. | UPC: 891039000464
Ham, Bologna, Salami, & American Cheese on a Poppy Onion Bun
Italian Footlong
Weight: 10.5 oz. | UPC: 891039000792
Ham, Salami, Pepperoni, & Provolone on a 12″ Sub
Roast Beef & American Footlong
Weight: 10.5 oz. | UPC: 891039000747
Turkey & American Footlong
Weight: 10.5 oz. | UPC: 891039000686
Ham & American Footlong
Weight: 10.5 oz. | UPC: 891039000624
Roast Beef & Swiss Sub
Weight: 5.0 oz. | UPC: 891039000372
Italian Sub
Weight: 6.1 oz. | UPC: 891039000785
Ham, Salami, Pepperoni, & Provolone on a Split-Top Sub
Meatball Sub
Weight: 7.0 oz. | UPC: 891039000808
Meatballs, Marinara, & Provolone
Ham & American Cheese on Bun
Weight: 4.7 oz. | UPC: 891039000617
Wedge Sandwiches
Turkey & American
Weight: 4.5 oz. | UPC: 891039000549
Ham & American
Weight: 4.5 oz. | UPC: 891039000525
Jalapeno Chicken Salad
Weight: 5.5 oz. | UPC: 891039000716
Ham Salad
Weight: 5.5 oz. | UPC: 891039000532
Egg Salad
Weight: 5.5 oz. | UPC: 891039000518
Chicken Salad
Weight: 5.5 oz. | UPC: 891039000501
Breakfast
Canadian Bacon, Egg, & American English Muffin
Weight: 6.1 oz | UPC: 891039000631
Grease-resistant wrap, distributed frozen
Canadian Bacon, Egg, & American English Muffin
Weight: 6.1 oz. | UPC: 891039000860
Sausage, Egg, & American Biscuit
Weight: 5.7 oz. | UPC: 891039000853
Sausage, Egg, & American Biscuit
Weight: 5.7 oz. | UPC: 891039000457
Grease-resistant wrap, distributed frozen
Deli Sandwiches
Ham & Swiss Deli on Wheat Berry
Weight: 8.4 oz. | UPC: 891039000297
Ham & Swiss Deli on Marble
Weight: 8.3 oz. | UPC: 891039000327
Ham & Cheddar Deli on Wheat Berry
Weight: 8.4 oz. | UPC: 891039000303
Ham & Cheddar Deli on Marble
Weight: 8.3 oz. | UPC: 891039000334
Turkey & Swiss Deli on Wheat Berry
Weight: 8.4 oz. | UPC: 891039000365
Turkey & Swiss Deli on Marble
Weight: 8.3 oz. | UPC: 891039000341
Turkey & Cheddar Deli on Wheat Berry
Weight: 8.4 oz. | UPC: 891039000204
Turkey & Cheddar Deli on Marble
Weight: 8.3 oz. | UPC: 891039000389
Roast Beef & Swiss Deli on Wheat Berry
Weight: 8.4 oz. | UPC: 891039000488
Roast Beef & Swiss Deli on Marble
Weight: 8.3 oz. | UPC: 891039000396
Roast Beef & Cheddar Deli on Wheat Berry
Weight: 8.4 oz. | UPC: 891039000495
Roast Beef & Cheddar Deli on Marble
Weight: 8.3 oz. | UPC: 891039000280
Specialty Sandwiches
Club Deluxe
Weight: 9.9 oz. | UPC: 891039000037
Ham, Turkey, Roast Beef, Cheddar, & Swiss on Thick Wheat Berry
New York Deli
Weight: 9.8 oz. | UPC: 891039000013
Ham, Pastrami, & Swiss on Thick Marble
Ham, Turkey, & Cheddar on Marble
Weight: 8.3 oz. | UPC: 891039000419
Italian Sub
Weight: 7.7 oz. | UPC: 891039000440
Ham, Salami, Pepperoni, & Provolone on a Split-Top Sub
Pastrami & Swiss on a Poppy Onion Bun
Weight: 6.7 oz. | UPC: 891039000235
Turkey & Provolone on a Ciabatta Roll
Weight: 7.9 oz. | UPC: 891039000242
Ham, Turkey, & Cheddar Croissant
Weight: 7.4 oz. | UPC: 891039000273
Chicken Salad Croissant
Weight: 7.4 oz. | UPC: 891039000228
Ham & American Split-Top Sub
Weight: 7.2 oz. | UPC: 891039000198
Turkey & American Split-Top Sub
Weight: 7.2 oz. | UPC: 891039000211
Roast Beef & American Split-Top Sub
Weight: 7.2 oz. | UPC: 891039000174
Salads
Potato Salad
Weight: 7 oz. | UPC: 891039000129
Garden Side Salad
Weight: 5.7 oz. | UPC: 891039000150
Romaine, Cheddar, Carrot, Tomato, Red Onion, Ranch Dressing
Garden Pasta Salad
Weight: 7 oz. | UPC: 891039000136
Fruit
Cantaloupe Cup
Weight: 6 oz. | UPC: 891039000426
Mixed Fruit Cup
Weight: 6 oz. | UPC: 891039000051
Cantaloupe, Pineapple, Grapes
Grape Cup
Weight: 6 oz. | UPC: 891039000358
Extras
Strawberry Parfait Cup
Weight: 7.8 oz. | UPC: 891039000891
Yoplait Yogurt, Strawberries, Big Green Tomato Granola
Assorted Vegetable Tray
Weight: 9 oz. | UPC: 891039000563
Carrots, Celery, Broccoli, Cauliflower, Ranch
Snack Tray
Weight: 4.3 oz. | UPC: 891039000471
Grapes, Cheddar, Pepper Jack, Club Crackers
Blueberry Parfait Cup
Weight: 7.8 oz. | UPC: 891039000143
Yoplait Yogurt, Blueberries, Big Green Tomato Granola
DISTRIBUTED BRANDS
Western's Smokehouse Snack Sticks
Western's Smokehouse, based in Greentop, MO, is a family-owned and operated company. They specialize in premium, one-of-a-kind snack sticks. We have partnered with Western's to distribute their new, healthier line in four flavors: Original Grass Fed Beef, Barbeque & Pineapple Pork, Buffalo Wing Flavor Chicken, and Sriracha Turkey. All of these snack sticks use proteins with no added antibiotics or hormones. These products are made without nitrites and are gluten free, MSG free, and soy free. Western's Snack Sticks are available by the box. Each box contains 12 units.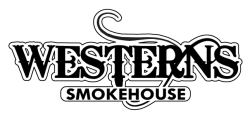 R.U. Nuts Company
R.U. Nuts Company, based out of Lincoln, Neb, has been in business for over 20 years. We have partnered with R.U. Nuts to distribute their line of nut and trail mixes in three different sizes: snackers (single serve), snack packs, and standup pouches. All sizes are available by the each or case.
Contact us at 402.597.1623 or info@lunchboxfoods.com for a full R.U. Nuts Snack Line Product List.